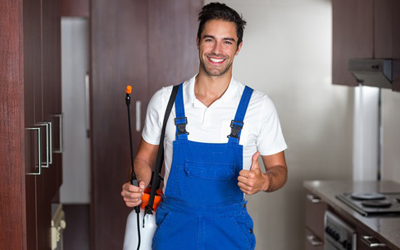 Are you struggling with the pesky pests in your property? If yes, its high time to call a professional who can deal with the pest problem both efficiently and accurately with long-term results. Whether there are ants or rodents on your property, it's better to get them removed by an expert rather than using natural remedies. Some of the other reasons to choose a licensed pest exterminator include:
Cost

Almost all rodent and ant control services are affordable compared to purchasing a pesticide. Since the experts are well equipped with the right tools and products, they use several trapping methods and eco-friendly sprays all of which is covered in the service cost.

Risk

While trying to control the harmful insects, you might end up falling victim to severe bites and injuries along with the risking your structure's integrity. Moreover, using chemicals and pesticides can ruin your family's health. By calling licensed exterminators for service, you can readily prevent such risks.

Time

Almost all pest control companies offer same day and emergency service, in case the infestation in your home is quite severe. With quick response time, you can get rid of pesky pests in the least possible time that too with long lasting and effective results.

Identification

There are several ant and bug species that are hard to recognize. By having professionals by your side, you need not having to worry about which insect species have infested your home as it's their job to identify the right pest, so that right control method can be applied.

Prevention
Prevention is better than cure applies to almost every situation. Instead of ignoring a pest problem to become severe, it's better to hire a rat control expert who can not only control the rodents but can also prevent their future infestation by applying several preventative measures.
So, these are some of the common reasons to hire a licensed and insured pest control company to control and eliminate the unwanted pests with an immediate effect. If you are looking for a reliable pest controller in Ontario, feel free to call our professionals at Port Dover Pest.