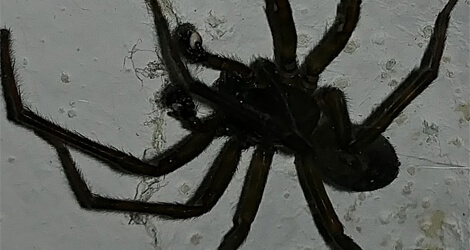 Spiders are annoying and scary pests that are most commonly found in residential and commercial establishments in Port Dover, ON. They are generally active during the summer and spring season. They most often invade the roofs, attics and basements of a home. If you suspect spider infestation in your home or office, call us immediately.
At Port Dover Pest, we are a team of experienced spider control experts who are dedicated to eliminating these unwanted pests from your property quickly and efficiently. With many years of experience in the industry, we know what it takes to ensure the safety of your property. We have a team of licensed and insured exterminators. With modern tools, effective techniques and eco-friendly products, we can treat any kind of infestation – normal or severe.
Effective & Long Term Spider Control
If you find a single spider in your home, don't wait until the last minute. Spiders grow quickly and in less time the normal infestation can turn into a nuisance. Our spider removal experts in Port Dover, ON are familiar with their habits, nature and life-cycle. Thus, they will guide you about the best ways to keep these scary pests at bay. We promise to deliver high quality solutions in a timely and professional manner. Here are some spider species we deal with:
Black Widow Spiders
Brown Recluse Spiders
Household Spiders
Cellar Spiders
Wolf Spiders
Jumping Spiders
Benefits of Our Spider Control Services
Safe, non-toxic and eco-friendly pest solutions
Customized treatments for your specific pest problem
A thorough inspection of the property
Proven, effective pest removal service
Quality customer service
Fast response times
Trained and licensed exterminators
Competitive prices
If you want to get rid of spiders quickly, call us. Our spider exterminators will be glad to help you. Customer satisfaction is the key to our reputation and we strive to achieve it. You can fill our online form or call us directly to know more about our services.