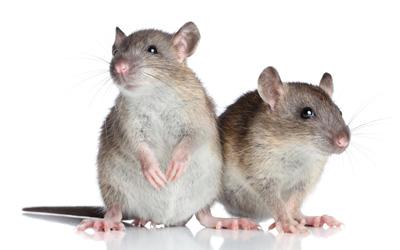 Rats are one of the most annoying animals in the world. They not only destroy your property but also spread a wide range of dangerous diseases such as leptospirosis, as well as fleas and ticks that can be transferred to you or your pets. That's why, it is utmost important to make sure that your home is completely pest free. Here are some effective tips to prevent rats and mice from your home.
Look For Signs Of Rodent Activity

There are various indications that will alert you about the presence of rodents. For example, if you found thin, black droppings in the kitchen, bathroom or any other area of your home. Rodents also gnaw on just everything like furniture, clothes, fruits, wood, electrical cables, insulation and just anything. If you see rats or mice roaming around your house, it means there are already many living there.

Keep Your Home Clean

The best way to keep rodents away from your property is by keeping your home clean and clutter-free. Make sure you dispose of all the leftover food immediately and thoroughly clean the kitchen area. If there's a storage areas, keep them clean and get rid of unwanted items immediately. It is essential to keep the place clean and organized so that the rodents don't find any place to hide or breed.

Protect Yourself

If the infestation is beyond your control, make sure you call a professional for effective and quick removal of rodents. Make sure you keep all the foodstuffs in sealed containers. Always wear shoes and never sleep on areas infested by rodents. If you are bitten by a rat or mouse, visit a doctor immediately. For quick and permanent removal of rodents, contact a professional as they have the tools and techniques to prevent even the complex infestation.
If you suspect that there is a rat infestation in your home, contact Port Dover Pest. We are the most trusted pest control service in Port Dover Pest. Contact us today to request a free quote.